Yasuhiko Tanaka
Filmmaker, Screenplay Writer / Analyst / Instructor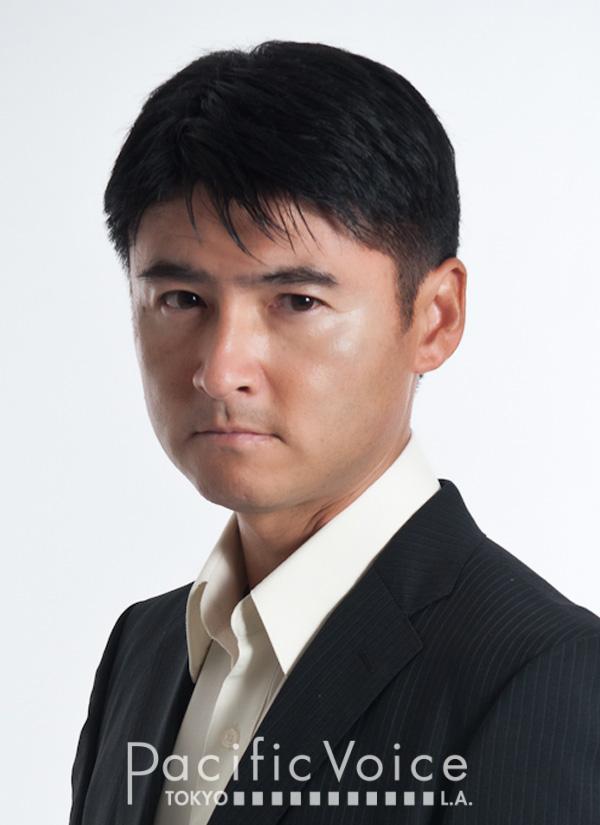 Profile
Yasukihi Tanaka started figure skating at the age of six and he was selected as a strengthening player for the 1984 Sarajevo Winter Olympics. However, as he had to give up due to injuries, he went to the United States in 1987 to study film. Now he works as a screenplay analyst for Japanese films at "Warner Brothers Film Local Production" and as a screenplay writer and director in Malaysia.
Data
Filmmaker, Screenplay Writer / Analyst / Instructor
Actual results
FILM CREDITS
Writer: MY CINDERELLA (2008 pre-production) produced by Ben Efraim

Writer (first draft): STREET OF DREAMS (2007 pre-production) produced by Fred Roos, written by Roger Towne ("The Natural," "The Recruit"), directed by De Felitta.

Writer: FAME ON ICE (2002) option deal with producer Robin Krause (Sub Rosa Productions)

Writer: SEAMLESS (2000) produced by Tri Vision Entertainment, starring Shannon Elizabeth ("American Pie," "Scary Movie"), distributed by Artisan Entertainment
SEAMLESS was written while working for SHOWER PRODUCTIONS (Los Angeles, CA)
Mr. Tanaka was Chief Development, created and wrote original feature screenplays. He has credits on numerous corporate sponsored projects for companies such as BMG and TV Tokyo.

Development: 3 NINJAS MEGA MOUNTAIN (1996) distributed by Tristar
Pictures 3 NINJAS MEGA MOUNTAIN was written while working for SHEEN
PRODUCTIONS (Hollywood, CA). Mr. Tanaka was responsible for creation and development of numerous feature film scripts, working directly with the producer and the director, aimed at the domestic market as well as the Asian market.

Producer & Director: PETRA (1992) produced by Winnie Pictures
Award: Gold Medal, 20th Japanese Media Film Festival (1992)
Award: 1st Place, 24th CA Media Film Festival (1991)
Screened at the DGA (Director's Guild of America) in 1992, hosted by William Friedkin ("French Connection," "The Exorcist.")

Producer & Director: EMBOLISM (1989) produced by New Zodiac Entertainment
Award: 1st Place, 24th CA Media Festival (1990)
Award: Runner Up, 6th Vision of U.S., sponsored by AFI (1990)
SCRIPT CONSULTANT
For National Film Corporation Malaysia (FINAS), 2009.
For SEGA Visual Entertainment Department Japan, TV Series GHOST TALES, 2009. TEACHING EXPERIENCE
MasterClass on Scriptwriting (Feb 09 present)
5 days lecture on Scriptwriting in FINAS (National Film Development Corporation Malaysia)

Hollywood Storytelling (June 08 present)
4 weeks seasonal lecture on Advanced Scriptwriting Course in Tokyo.
Special Lecture on Scriptwriting to SEGA
5 days' Corporate Lecture to Key Personnel in SEGA Sammy Visual Entertainment Inc, including CEO of SEGA-SAMMY. (July 6th 10th 2009)

International School of Motion Pictures (Sept.06-present)
Certificate Instructor approved under California Education Code Section 94915. Mr. Tanaka is teaching Screenplay Writing & American History classes.
PUBLICATION
HOLLYWOOD STORYTELLING, Textbook on Scriptwriting published by AIIKU Publication, Japan.
TV CREDITS
Director & Writer: LARI,SAYANG,LARI (Drama Malaysia 2011)
Coordinator for COSMO SPACE OF AMERICA (Los Angeles, CA).
A full-service broadcast production company based in Tokyo, Japan with service center in Los Angeles. Clients include: Fuji TV, Fuji Sankei Communications, NHK and Tokyo Broadcasting System.
EDUCATION
CALIFORNIA STATE UNIVERSITY, NORTHRIDGE (Sept.88-Dec.93)
Radio-TV-Film Department, Emphasis in Film Production
COLUMBIA COLLEGE, HOLLYWOOD (Jan.96-98)
Bachelor of Art Degree, Emphasis in Film Production
SKATING CAREER
Tanaka won 5th place in the Japanese National Figure skating Championships in 1980 at the age 13. He was the youngest skater ever to compete for the Japanese National Championship title. His coach was Nobuo Sato (Prince FSC), father of Yuka Sato, 1995 World Figure Skating Ladies Champion. Tanaka was a professional ice skater for Disney on Ice (produced by FELD Entertainment), "Beauty & the Beast" 2004-2005 tour. They had shows in 14 different countries in the period.
OTHER WINS INCLUDE:
1980: 1st place in Japanese Regional Championship (Tokyo Area)
1980: 1st place in Japanese Sectional Championship (Southwest Area)
1981: Member of the Special Training Team of the Japanese Figure Skating
Association, trained for the Winter Olympics 1984 in Sarajevo, Yugoslavia.
—personal reference available upon request—