Takashi Kobayashi
Sports Commentator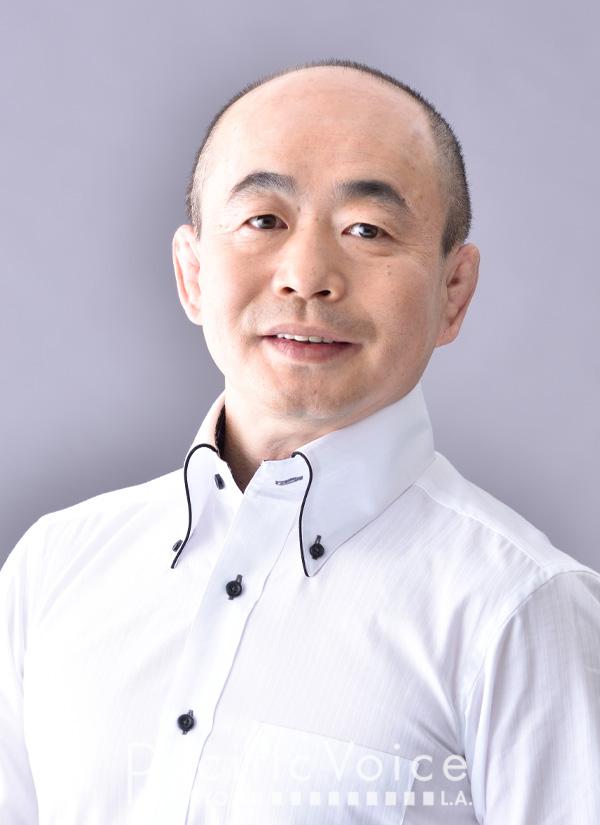 Profile
Gold medalist of Men Freestyle 48kg Wrestling in Seoul Olympic 1988.
He began wrestling in high school and became a champion in his second grade.
He won the title in Asia Championship in 1982. He is the Gold medalist of 48-kg Freestyle Wrestling in Seoul Olympic in 1988. He became well known after he lost his gold medal at the phone booze. In 1989, he won the Japan title and was presented "Asahi Gymnastic Award." He retired in 1991. He is pursing his career to giving lectures and training younger generation.
PR committee for Japan Wrestling Association.
Ibaragi Ambassador.
Data
| | |
| --- | --- |
| Place of Birth | Ibaragi, Japan |
| Date of Birth | May 17 1963 |
| Height | 150㎝ |
| Weight | 60㎏ B 99㎝ W 78㎝ H 87㎝ S24㎝ |
| Interests | Golf, Skiing, Camping |
| Special Skills | Wrestling |
| License | Driver's license, Scuba diving |
| Education | NIHON University, Department of Physical Education |
| Hair | Dark Brown |
| Eyes | Dark Brown |
Actual results
TV
NHK
"OI NIPPON! IBARAGI"
"STUDIO PARK KARA KONNICHIWA"etc
NTV
"ODORU! SANMA GOTEN"
"LOOK LOOK KONNICHIWA"
"SPORTS MAX"
"SANMA NO GORIN TOKUBAN"
"SUPONCHU" etc
TBS
"HIRUOBI"
"GOGOSUMA~GOGO!Smile!~"
"N SUTA"
"BROAD CASTER"
"EVNNING 5" etc
CX
"JUNCK SPORTS"
"SUPER TIME"
"NEPLEAGE" etc
EX
"SUPER J Channel"
"WIDE SCRAMBLE"
"GUAMRINPICK" etc
TX
"HINOTAMA SPORTS RETSUDEN"
"GOUWAN Coaching" etc
MOVIE
| | |
| --- | --- |
| – | Short Film "OBOETE IRU" Short Film "DORON" |
DVD
| | |
| --- | --- |
| – | "TAKASHI KOBAYASHI Let's Begin Wrestling" |