Kiwako Harada
Actress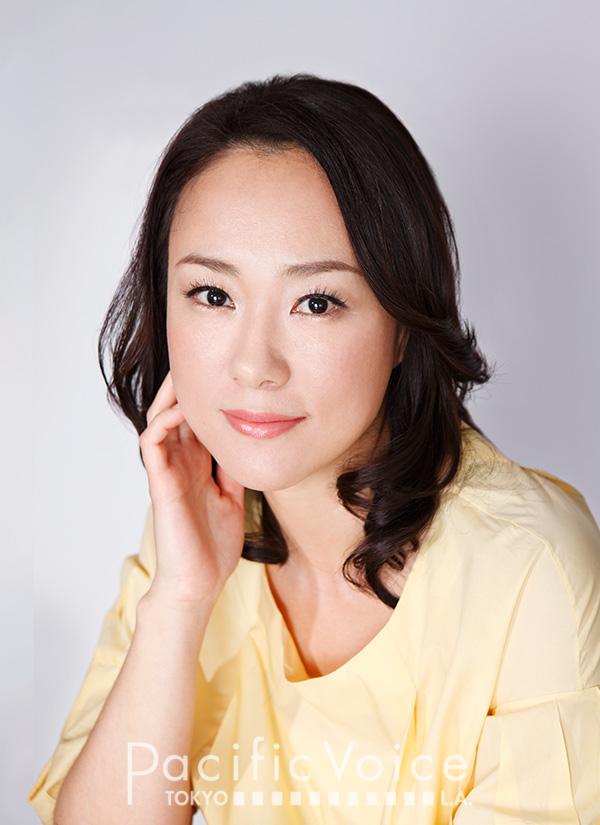 Profile
In 1986 Kiwako Harada made an impressive debut as a heroine of the Kadokawa film "His Motorbike,Her Island". Since then she has starred in sensational works such as "Take Me Out to the Snowland" and "A Long Walk."
She has been performing as an actress with a traditional Japanese beauty eversince.
In 2014, double-winning Best Supporting Actress at 28th Takasaki Film Festival and 9th Osaka Asian Film Festival in the "Pecross' Mother and Her Days".
Data
| | |
| --- | --- |
| Place of Birth | Nagasaki, JAPAN |
| Date of Birth | May 21 |
| Blood type | A |
| Height | 162㎝ |
| Special Skills | Ballet |
| Hair | Dark Brown |
| Eyes | Dark Brown |
Actual results
MOVIE
2016
(Hana's Miso Soup)
2013
(Pecross' Mother and Her Days)
2007
(KOKORO NO KIZUNA)
2007
STYLE JAM (TAMIO NO SHIAWASE)
2006
(TOKYO TENSHI)
2006
ZERO PICTURES (NAGAI SANPO)
1993
SHOCHIKU (KEKKON~WEDDING)
1991
SHOCHIKU-FUJI (MANATSU NO CHIKYU -Jumpin Jap Flash-)
TOHO
(GODZILLA VS KING GHIDORA )
1989
(YUWAKU-SYA)Tokyo International Film Festival
1988
(KOISURU ONNATACHI) Lead
(HYORYU KYOSHITSU)
1987
TOHO (WATASHI WO SKI NI TSURETETTE) Lead
1986
KADOKAWA (KARE NO OHTOBAY KANOJO NO SHIMA ) Lead
TV
| | |
| --- | --- |
| 2006 | NHK (TV EHON) Narrator |
| 2005 | NHK (CHICHI NI KANADERU MELODY) |
| 2003 | TX (HANA NO WANA NARA YAMATOJI SATSUJINJIKEN) |
| 2003 | TX (KINDAICHI KOSUKE FILE・GOKUMONTOU) |
| 2001 | TX (KUSHIRO-SHITSUGEN SATSUJINJIKEN) |
| 1998 | ANB (KYOTO OMIAI TOUR SATSUJINJIKEN ) |
| 1998 | NHK (NEW・UDE NI OBOEARI ) Guest |
| 1995 | NHK (TAKARAHIKI NO TATSU TORIMONOCHO ) |
| 1995 | TBS (SUMMER・DEPART MONOGATARI) Guest |
| 1993 | CX (NAMIKI-KE NO HITOBITO ) Regular |
| 1993 | CX (WAKAREMASHOU~if) Lead |
| 1993 | ANB (NEMURI no MORI no BIJO SATSUJINJIKEN ) Lead |
| 1993 | TBS (TETTEITEKI NI AIWA ) Regular |
| 1992 | ANB (GIN no MIZU~NEO DRAMA) |
| 1992 | TBS (AD RETURNS) |
| 1990 | CX (SUTEKINA KATAOMOI) Regular |
| 1989 | CX (KOKOROWA LONELY KIMOCHI WA・・・) |
| 1989 | CX (FURUERU ME) |
| 1988 | CX (FURIN NO KOI MO KOIWA KOI ) |
| 1988 | CX (HAPPY BIRTHDAY SATSUJINJIKEN ) |
| 1988 | NTV (SHONAN DRAMA~TAKESHI no GENKI GA DERU TV) |
| 1988 | TBS (HARAJUKU KAGUYAHIME DENSETSU ) |
| 1988 | NHK (ARUHI NO TAKUBOKU) |
| 1987 | NHK (HASHI WOWATARU CHO) |
RADIO
| | |
| --- | --- |
| 2003 | NHK-FM (POP LIBRARY) Regular |
| 1989 | BAY-FM (VACANCE A LA MODE) Regular |
| 1988 | TFM (OTOKO TO ONNA NO FAZE ONE) Regular |
OTHERS
| | |
| --- | --- |
| 1997 | ESSAY (GENSEKI) |
| 1987 | CM (NTT Mobile phone) |